About MGD - Lifestyle Jewellery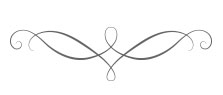 The newest retail concept from Malabar Gold & Diamonds, MGD – Lifestyle Jewellery, brings to you trendy & lightweight jewellery that represents the independent and `modern woman. Our vision is to be the preferred one-stop destination for lifestyle jewellery, offering unique designs and styles. Sourced from various parts of the world like Europe, Far East and Asia, our practical and simple designs are inspired by the spirit of the youth and young adults keeping in mind what they would love in jewellery.
MGD – Lifestyle Jewellery marks its presence at malls, department stores, hotels, travel retail, inflight and high streets. With 24 outlets across UAE, Oman, Bahrain, Kuwait, Qatar & Malaysia, MGD – Lifestyle Jewellery offers 18K and 22K jewellery in gold, diamonds, uncut diamonds, precious gems and pearls. These pieces of jewellery are designed to be practical and convenient for daily use without compromising on service or quality. The competitive pricing also makes it an ideal gift for oneself as well as loved ones. At the heart of this concept, we celebrate teenagers, young and young-at-heart women who love a little bling yet like to keep it simple and stylish.